New product launch | Sunray power introduces new off grid solar inverter
Views:300 Author:Site Editor Publish Time: 2021-06-22 Origin:Site
Recently, Sunray power recently released mps-h series and mps-hp series off grid solar inverters, with product power of 3500W and 5500w. Sunray power is committed to technological innovation and product development, to provide users with safe, efficient, stable and reliable power products.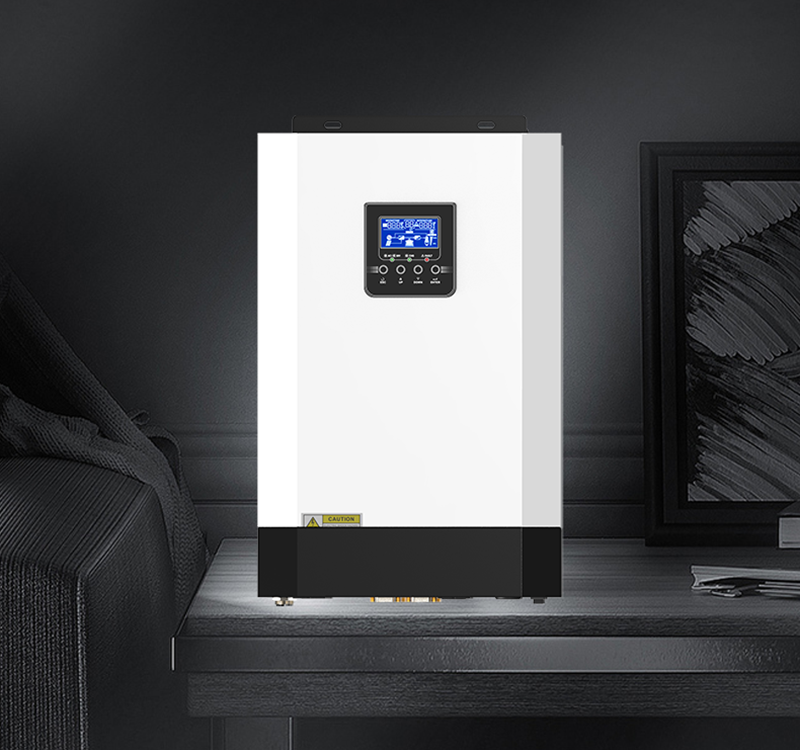 The off grid solar inverter introduced this time adopts new technology, and its overall performance is greatly improved compared with the previous generation products. It supports the expansion of main parameters such as power and voltage. The maximum output power of mps-hp off grid solar inverter is 5.5kW, which can be expanded to 33kw.
In addition to the basic functions of the conventional off grid solar inverter, the solar priority mode, the utility complementary mode and the battery mode, mps-hp off grid solar inverter also adds the battery free mode. In the battery free mode, when the system has no battery or the system has battery, but the battery is dormant for some reason, the inverter can still work normally in the case of sufficient sunlight.
At the same time, the mps-hp series off grid solar inverter is equipped with an independent MPPT solar charging controller, which adopts advanced peak power point tracking technology. It can quickly track the peak power point of photovoltaic array in any environment, and has high tracking efficiency and conversion efficiency, which can not only reduce the operation and maintenance cost of the system, but also maximize the power generation of the system, The peak efficiency of solar energy is as high as 98%.
The product is easy to install, small size, light weight, high power conversion efficiency, support a variety of working modes, 48V low-voltage battery input, ensure the safety of users, conversion efficiency as high as 98%, with off grid function, can achieve millisecond switching standby equipment to power the family load.
The inverter adopts LCD remote control and RS485 / RS232 communication interface, which is convenient for remote communication and control. In addition, the inverter is also equipped with an intelligent monitoring system, so users can view the system operation status anytime and anywhere through the intelligent terminal app.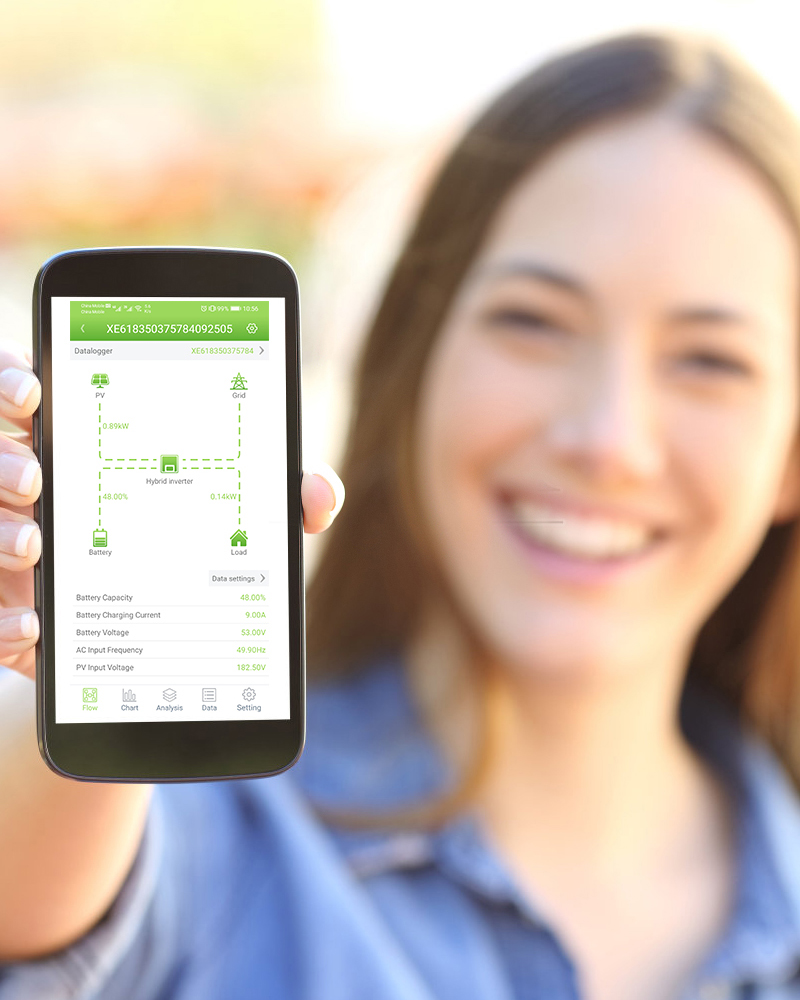 It is suitable for household appliances, electric tools, industrial equipment, electronic audio-visual and photovoltaic power generation system and other application fields, meeting the diversified power demand in many fields.