New product launch - Sunray power introduces a new generation of sine wave inverter
Views:300 Author:Site Editor Publish Time: 2021-04-02 Origin:Site
Recently, Sunray power grandly launched SAK series sine wave inverter, covering 300w-2000w, with the characteristics of safe, efficient, stable and reliable, intelligent and friendly, energy saving and environmental protection.
SAK series sine wave inverter is small in size, light in weight, less than 3kg in weight and easy to carry. It adopts full digital intelligent control technology, with short circuit protection, inverter frequency automatic adjustment, output overload, monitoring and other functions. Intelligent LCD high-definition display, product operation parameters and operation status at a glance.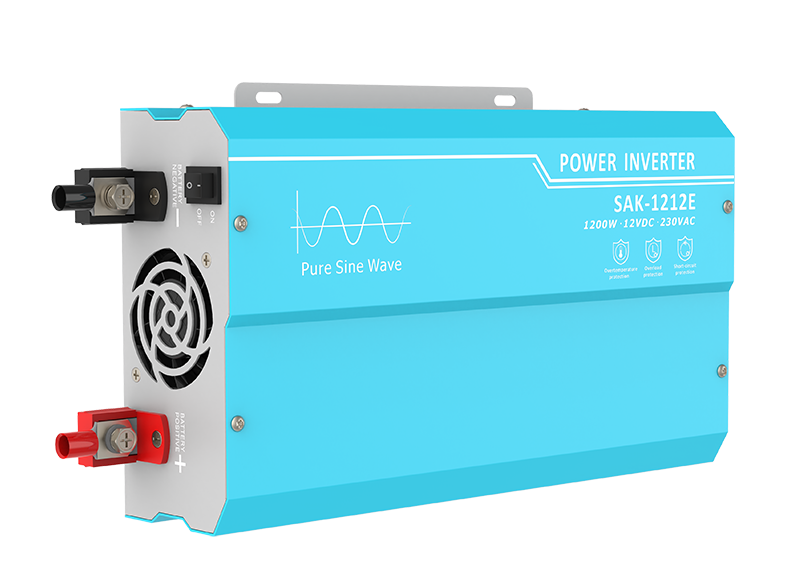 In addition, the product adopts anti-collision design, exquisite technology, careful grinding of the fuselage, and the fuselage is made of galvanized steel plate, which is anti-collision and anti drop, greatly improving the protection of the fuselage. Intelligent silent fan design, when the inverter starts, the fan starts automatically. The higher the inverter temperature is, the faster the fan speed is. The conversion efficiency of the whole machine is as high as 90%.
The inverter can output sine wave AC without noise, and the dynamic current loop control technology can ensure the stable operation of the inverter, which is suitable for AC loads such as household appliances, electric tools, industrial equipment, electronic video and so on. With reverse connection protection, short circuit protection, overload protection, input undervoltage and overvoltage protection, overtemperature protection, inverter fault automatic identification protection and other perfect intelligent protection functions, full industrial design and wide temperature working range make the product operate continuously at full power under harsh environmental conditions.
Sunray power always adheres to the principle of innovation, leading the industry trend and conforming to the market trend. The released sine wave inverter has been greatly improved in safety, stability, practicability and operability. It is an ideal power supply with high cost performance.
Shenzhen Sunray power Co., Ltd. is a production-oriented entity enterprise specializing in R & D, production and sales of inverter, solar controller, portable UPS, lithium battery and related power supply products. The company has 17 years of experience in R & D and design of power supply products, deeply ploughing in the field of power electronic conversion and control, and is committed to creating safe and efficient clean power supply for customers.